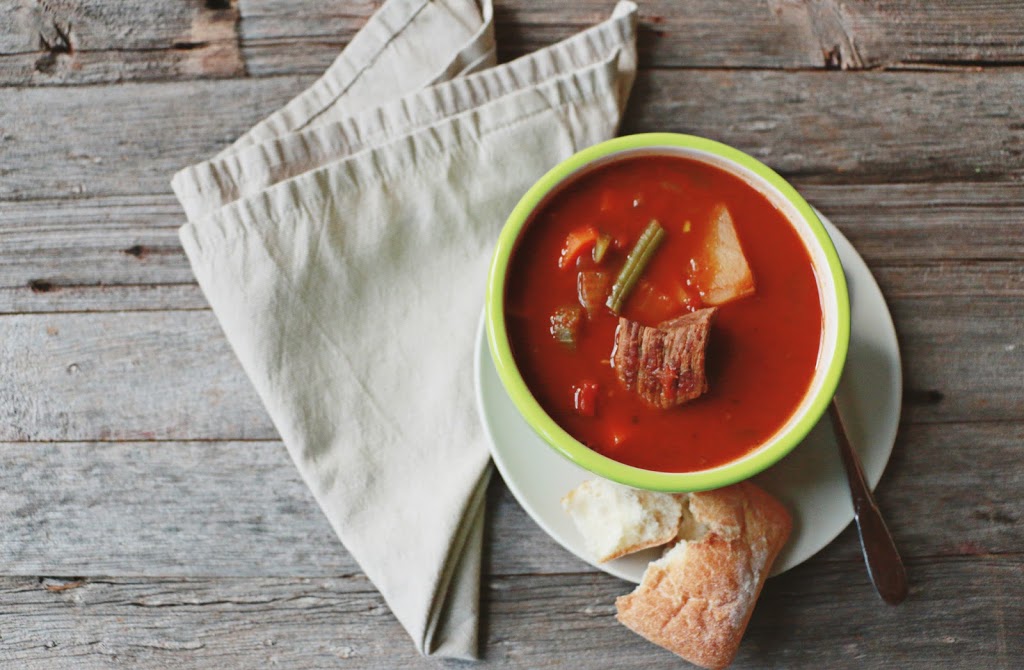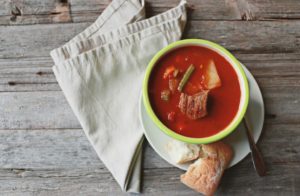 It's been entirely too long since I've posted a recipe here. Life has gotten in the way many times over the last few months, but rest assured– I've been cooking.
And eating. A lot of eating.
That's the key to transitioning back to east coast life after a while out west. Throw on a few pounds in the way of lobster rolls, and North End Italian food, and Mei Mei Street Kitchen dumplings…and soon enough you'll long a little bit less for those tacos of yesterday.
Also, I really like soup. And eating soup when it was like eighty-seven degrees out in February last year seemed ridiculous.
While it's continued to be pleasantly surprising on the weather front out here, I've been making a lot of beef stew for myself, Matty and my parents lately. I've filled so many mason jar pints with fresh, hot soup– yet I'm still dying for more as I type this.
Luckily, I froze some before we headed out west, and I think I know exactly what I'll be doing when I'm done here.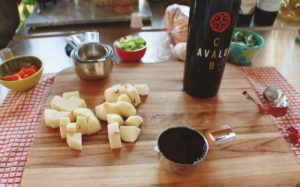 While it's called Mom's beef stew, this is definitely an adaptation from my parents' version. I add wine, for instance. And enough crushed red pepper for my dad to say his ears sweat a little.
But overall? It's the kind of stuff I grew up with.
And what I'm so happy to eat again, now that I'm back home.
print recipe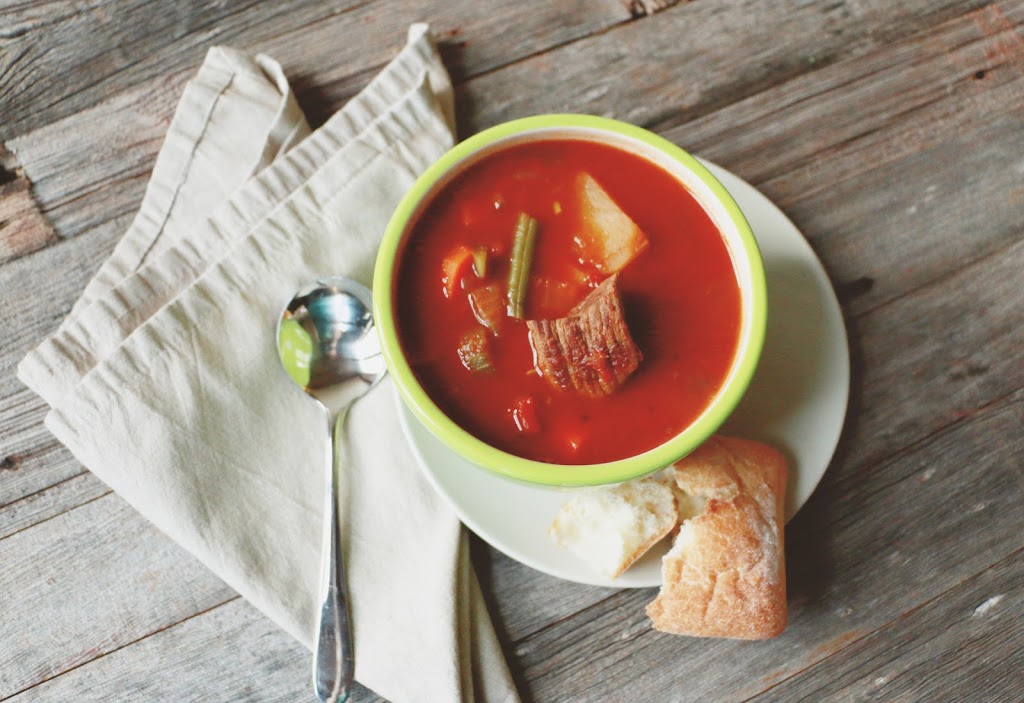 Mom's Beef Stew
by
Allie Beau, All Among Friends
March-10-2016
An updated take on the classic
Ingredients
2 pounds b

eef chuck, cubed

1 large, or 1.5 cups chopped y

ellow onion, diced

5 stalks, or 1 cup chopped

celery, diced crosswise

4, or 1 cup chopped c

arrots, cut crosswise into rounds

4 cloves g

arlic, minced

3 medium, or 1.5 cups chopped y

ellow potatoes, cubed

1 teaspoon each – d

ried rosemary, oregano and sage

2 teaspoons

crushed red pepper

1/2 cup d

ry red wine

28 oz can c

anned crushed tomatoes (I use Pastene)

32 oz carton u

nsalted beef stock

2

Bay leaves

2 cups g

reen beans, halved crosswise
Instructions
In a large dutch oven, heat a tablespoon of vegetable oil until very hot. Season the beef liberally with salt and pepper on all sides.
Working in batches, brown the beef on all sides, about 2 minutes per side. Remove and drain on paper towels. Repeat until all beef is browned, then remove pan from heat and allow the smoke to subside.
Return the pan to medium-high heat and add the onions and celery, stirring frequently. Cook for 3 minutes, until the onion begins to soften.
Continue stirring and add the carrots, potatoes, garlic and seasonings (except bay leaf) to the pan.
Add the wine to the pan and stir quickly, taking care to scrape the bottom of the dutch oven. Let the alcohol burn off a bit, cooking for another 5 minutes.
Pour in the tomatoes and beef broth and stir to incorporate. Tuck the beef back into the pan, ensuring it's submerged. Add the bay leaves and bring to simmer. Simmer 20 minutes over medium-low heat. Add the green beans and cook another 10 minutes, until tender.
Serve with crusty bread and enjoy!
Details
Prep time: Cook time: Total time: Yield: 8 servings